Happy Mother's Day to all the other Moms today! I hope you have a great day and you know how special you are!
I was thinking how it was fitting that I chose "light" for the theme of the verses in May with Mother's Day being in May. When I was a student at home, my Mom would always say a prayer for me in the mornings before school and she'd always tell me "let your light shine." I'm thankful that I had a Mom who prayed for me and continues to pray for me and my family now. Happy Mother's Day Mom, I love you!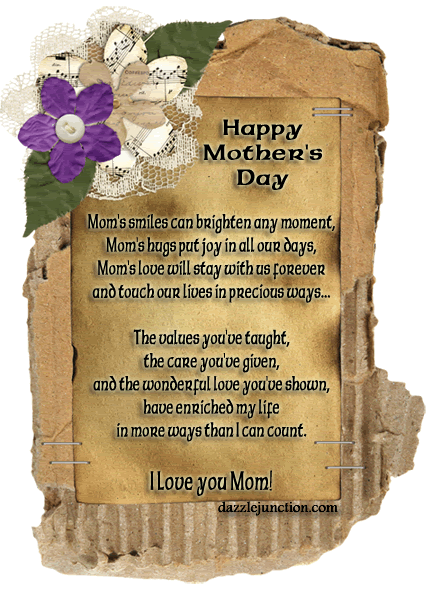 This week's verse is
2 Corinthians 4:6--
"For God, who said, 'Let light shine out of darkness,' made His light shine in our hearts to give us the light of the knowledge of the glory of God in the face of Christ."
The very God who created the light in the beginning and separated darkness and light also shines His light in His people.
Here are some prayer requests for today:
~ college graduates as they begin a new chapter of their lives.
~ teachers and students to have energy as they complete the final few weeks of school.
~ Update on the phone call I mentioned last week--On Wednesday we were able to find out whatthe phone call was about, which was a good thing. I cannot share any more yet.
Join us for
Spiritual Sundays
.
Have a day of blessings!