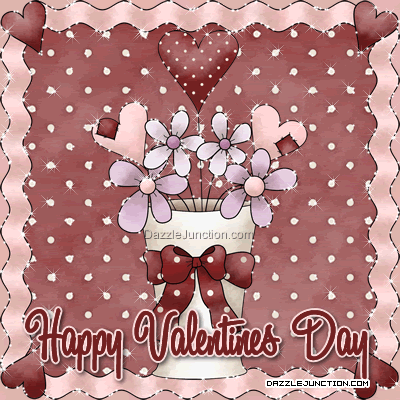 Happy Valentine's Day! I hope you have a wonderful day and that no matter what you know that Jesus loves you!
This week's verse is 2 Peter 3:18--
"But grow in the grace and knowledge of our Lord and Savior Jesus Christ. To him be glory both now and forever! Amen."
Are you growing in grace? Something to think about for sure.
Last week there were a couple prayer requests shared in the comments that I'd like to share here for you to pray for today:
~ Robin, a prodigal causing much pain for her family.
~ Shawn, looking for a job since Thanksgiving.
And a couple other requests:
~ Buddy, the brother-in-law of my aunt who had some heart problems with week.
~ Harlan, nearly lost his foot in a farming accident. I grew up with him, we went to school together K-12th. The doctors were able to save his foot. Pray for him and his family as he recovers.
~ Also, let's say a prayer for those who are single. Valentine's Day is not a fun day for those who don't have someone to share it with so let's remember them in prayer.
Let me know if there are other requests. Join us today for
Spiritual Sundays
.
Have a day of blessings!