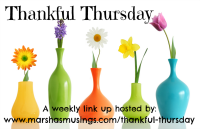 This is the last week of our summer. It's been a good week, and I've thoroughly enjoyed my boys.
~ memories shared with my husband of our time at ACU.
~ the wonderful help my big boy has been this summer. Oh how I'm going to miss him and his help!
~ noises and talking of my baby boy. Some days he gets pretty loud. It's so cute!
~ sharing the candlelight devotion tradition together as a family. This is a wonderful tradition ACU has every year for incoming freshmen. Alumni, professors, and current students line both sides of the sidewalks to the amphitheater, each one holding a lit candle. The incoming freshman walk through the line of people as everyone sings praises. Then when they are all seated, their candles are lit too. It is beautiful to hear the singing and to see the lights.
~ cooler temperatures. After those 100 degree days it is nice to have some cooler days!
~ having a prayer walk organized in our community for the upcoming school year. It was so neat to see the principals, teachers, and families joining together to pray.
Have a day of blessings!