Welcome and thank you for stopping by today! I have a new theme for the verses for May. I've chosen to do verses on Light this month.
The first one today is Ephesians 5:8--
"For you were once darkness, but now you are light in the Lord. Live as children of light."
We know that light is the opposite of darkness. It looks different from darkness. As "children of light" we should look different and stand out from the darkness around us.
I have a few prayer requests to share today also.
~ First May is brain tumor awareness month. I participate in a program called Audrey's Umbrella. We send cheer mail to children and adults battling brain tumors. A little friend named Anderson has been on my heart the past few days. His MRI this week showed significant changes in his tumor. Pray for Anderson and his family as well as the many others that are fighting brain tumors.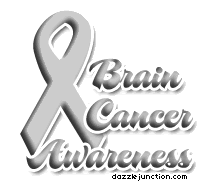 ~ A praise....I previously mentioned Harlan, who nearly lost his foot in a farming accident back in February. He is recovering and doing well.
~ I made a huge mistake Friday afternoon....at least it feels huge to me! I accidentally deleted a message on our answering machine that was for my husband. I heard part of it and knew what it was about. I pray that we will be able to get in touch with the office Monday and find out more what the call was about (and that it is the good news we think it is).
~ Next Sunday is Mother's Day. Remember this week to pray for all those who have lost their mothers this year and also say a prayer for Mom's who have children that have gone to heaven this year.
Thank you for visiting for
Spiritual Sundays
. I am glad you stopped by.
Have a day of blessings!